---
"Class of '79 and Friends are great people. Whether you're an injured rider that is in need of financial support to cover medical bills or a family that needs some comfort and support as a loved one heals they are there for you. They were there for me in April 2014 when I broke my arm really bad in a training accident. They helped offset the cost that insurance didn't cover and got me on the road to recovery."
Brad Baker, 2013 AMA Grand National Champion
---
"After crashing at the Peoria TT National, I was left with a broken hand requiring surgery. The Rookie Class of '79 contacted me offering help with expenses from my injury. The fact that they step up to help us racers says a lot of the great group of people they are. I appreciate what they did in helping make my road to recovery easier financially."
Kyle Johnson, 2014 Pro Singles Champion
---
"After being run over, breaking my fibula and dislocating my tibia in a crash at Volusia during bike week travel back to California with my girlfriend was a big problem. Chas Roberts and the guys from the Class of '79 helped me with flights and expense money to get home. Without them it would have been next to impossible for me to get back and get the treatment I needed, I cannot thank them enough for all the help they gave me and all they do for our sport."

Mikey Martin Nat'l #91

---
"How do I explain the gratitude to such a great group of people? Honestly there is not enough we can say: I have not met anyone with such dedication and love of a sport, its racers AND their families. The Class of 79' and Friends is proof that the flat track family has a tight bound whether you know them personally or not. After J.R.s crash at the Springfield Mile (2014) and spending four days in the trauma unit, the Class of 79' and Friends came to see how J.R. was doing several times. And after playing phone tag with Charlie ( he was relentless) he finally made me feel at ease with the situation. It was great to know being so far from home that we had such a caring group of people I am proud to call our friends! Anyone involved in any way with The Class of 79' and Friends should be very proud of what you are doing for the sport and the families. Thank you ALL so much for the moral, mental and financial support we so needed. We are forever grateful."
J.R. Addison #24F and Roy & Kim Addison
---
"We can all say that Dirt Track Racing is the greatest sport on this Earth, right? No one is perfect, it's impossible to go through a career of racing without crashing. Sometimes one crash can simply end a career or put you on the sidelines for a season or more. With crashes, come hospital visits and doctors visit. And what comes with those, medical bills. Sometimes little, sometimes big. Your help really could not have come at a better time for me.
The Class of '79, you aren't just friends or people I associate my life with, you are family to me. It warms my heart tremendously knowing it's not just me you have helped, but anyone who needs it. I know personally just how warm hearted you all are, witnessing it when JR was in the hospital. You aren't just there to write a check to help people, but you are there emotionally and physically. I never thought I would need your help, but knowing the sport and how dangerous it is and knowing no one is perfect enough to escape this sport without a serious crash, it struck me.
June, 2014 at Midland Michigan half-mile. Two bikes going down right in front of me. Knowing I had nowhere to go, I tried to lay the bike down and that is the last thing I remembered. When I came to, I realized I had flown about 10 foot through the air landing on the hay bales. I then noticed my shoulder was stuck in the upright position and had very little movement to it. I didn't get taken away by ambulance, but rested up that night and went to the hospital the next morning. With the news I had separated my AC join and tore all the ligaments around it, I was quite devastated, as all racers are when finding out about an injury.
Week after week, medical bills just came rolling in. My health insurance only covered about a $20.00 total, which left the rest for me to pay in full. With your help, I was able to pay off three medical bills in full. It was a tremendous weight off my shoulders. It truly melts my heart and puts tears in my eyes knowing there are people as genuine and warm hearted as ALL the men and woman that are associated with The Class of '79. It's even more amazing that you don't just help the Pro level of Dirt Track, but ALL Dirt Track Racers. From 5 to 60. It's amazing what you guys do! I want to lend a hand with any fundraising and any help I possibly can for The Class of '79 in 2015.
I know it's not just me saying thank you, but the entire Dirt Track community saying thanks for everything you all do for us in the racing industry. I hope in 2015 you won't have to use nearly the amount of money you did in 2014, but I hope you can raise double of what you did in 2014.
Thanks again Class of '79 and Friends… You're all amazing people."
With much love,
Stevi Smith
Amateur Dirt Track Racer #84
---
"I can't begin to say enough about the Class Of 79 & Friends they are a first class team of people. My son Tristan was seriously injured in Springfield ill. This past June while racing. Charlie and crew stepped up right away with a donation and hand delivered it to us at hospital as well as finding us a hotel to work with us on our stay while Tristan was in hospital. Since then we have become closer friends with the whole group watching them help others with needs as well as working at most races with a booth and a lot of hard work trying to raise funds to keep there efforts a success. I wish we could have met on different terms, but either way I am glad to be friends with this whole group and will always be glad to lend a hand. Thank you!"
Chip Avery (Tristan Avery's father)
---
"Words will never be enough to express the gratitude we feel. Our oldest son Lloyd "Buster" McCoy was injured during Daytona Bike Week. He was involved in a crash March 9, 2014 that resulted in a broken and displaced right femur, requiring surgery. I was not at Bike Week, as this is a time Buster and my daddy, Lloyd Widener, share as their own. They called from the ambulance and I was on my way. Thankfully, your amazing group came to us and gave us enough money for us to be able to stay in Florida with Buster until he was released for travel; we live in South Carolina, so travel was not immediately permitted following the titanium rod and 3 screws that were required to hold his femur together. Your group is amazing; thank you!"
Kristeena Widener McCoy
---
"Dear Class of '79 and Friends: I just wanted to take a few moments to write a note to thank you for your generous donation. Your donation to my family really helped us out. I have fully recovered from my accident in Springfield. Now I am able to race again. Thank you all for supporting the flat track family."
Kevin Stollings Jr
---
"Charlie, I'd like to thank you for the check I just received. It's very generous. I was unaware that funds were available to amateur riders and my son, Paul, actually did this for me. Even with my good Cat insurance, that crash back in June at the Am Nat TT cost me about $5,000.00 out of pocket. Broke three ribs, two vertebras, smashed up finger, and had a slight concussion. Crashing is part of the game, but this one may have been the end of it for me – not sure yet. Back and legs are still giving me issues. Again, thanks to all you '79 rookies. It's a good thing you are doing for the sport. I intend to donate some of this money back to you next season after we get our racing fund built back up a little!"
Randall Sennoff
---
"I would like to thank the AMA Flat-Track Rookie Class of '79 and Friends for their donation made to me following my racing accident. For the amount of time that I will be out of work, their donation made the difference for me. I can't thank these kind guys enough. God bless all of you."
Tom Majeski
---
"As most of you know I had an altercation on the race track at mid-America speedway resulting in a tibia plateau fracture of my right leg. I invited some of you to like the
AMA Flat-Track Rookie's Class of '79 and Friends
. Please like them, they help out injured racers. I talked to Chaz Roberts today and they are sending a check! As I'll be off work for several weeks this will be a HUGE help. Thank You."
Tom Reeves
---
"All of you are truly amazing. My husband, Ken Steele, was in a tragic accident at Busco Beach in Goldsboro, April 26 2014, and died May 1, 2014. He was 76 and still going strong on the race track. He raced his whole adult life and died doing what he loved. i am facing overwhelming financial issues now and in the near future. Your gift was so greatly appreciated. I am so glad to know there are racers out there like you helping."
Brenda Steele
---
"You are a great organization. You helped my husband after he was seriously injured at a race in PA. Thank you for your support. Jerry is doing better. Still not quite walking yet but getting better every day. Once he gets back on his feet we will be donating. Thanks again for your help and support. It just goes to prove that the racing world is like family."
Chris Demarzio-Mellinger
---
"I want to thank everyone involved helping raise money for us who get injured racing like I did. The money I received from you will help tremendously towards my bills...thank you thank you …"
Dennis Jefferies
---
"On behalf of Rick Winsett Jr, I wanted to thank you for the extra help that was given! What you guys do for these riders is amazing. Rick is slowly getting better; but still has many months of recovery ahead of him! Just want to say Thank you again!!"
Bobbi Bailey
---
"Thank you for your very kind donation to our family, words cannot express our appreciation. Sincerely,"
The Family of #97 Richard Murdoch
---
Powered by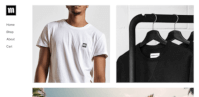 Create your own unique website with customizable templates.